What We Did
Brand Positioning
Logo Design
Brand Identity
Brand Bible and Guidelines
As the saying goes, Adventure Awaits, especially for those that seek it. The great outdoor activities, such as hiking, and rock climbing, have always been a popular past-time. There has been an increase due to social media influence with trends and photos of the amazing, and beautiful view you are rewarded with. These small or large expeditions require great equipment and apparel to battle and survive the climate, as well as look amazing and upgrade your wardrobe.
Unlike the current brands on the market, RealPekka takes on a new approach of combining outdoor apparel with abstract art. A blend of adventure in nature and artistic expression creates bold and creative apparel. They have created high quality, top performance apparel while staying fashionable, and creative.
The Brief
RealPekka asked us to create a logo, as well as an accompanying brand identity that reflects their brand values. We also created a brand positioning guide, as well as a brand identity guideline for their brand. The design had to stay true to their values and approach, with emphasis on bold, expressive, and high quality. We took a natural approach with colours inspired by nature, and imagery of the great outdoors.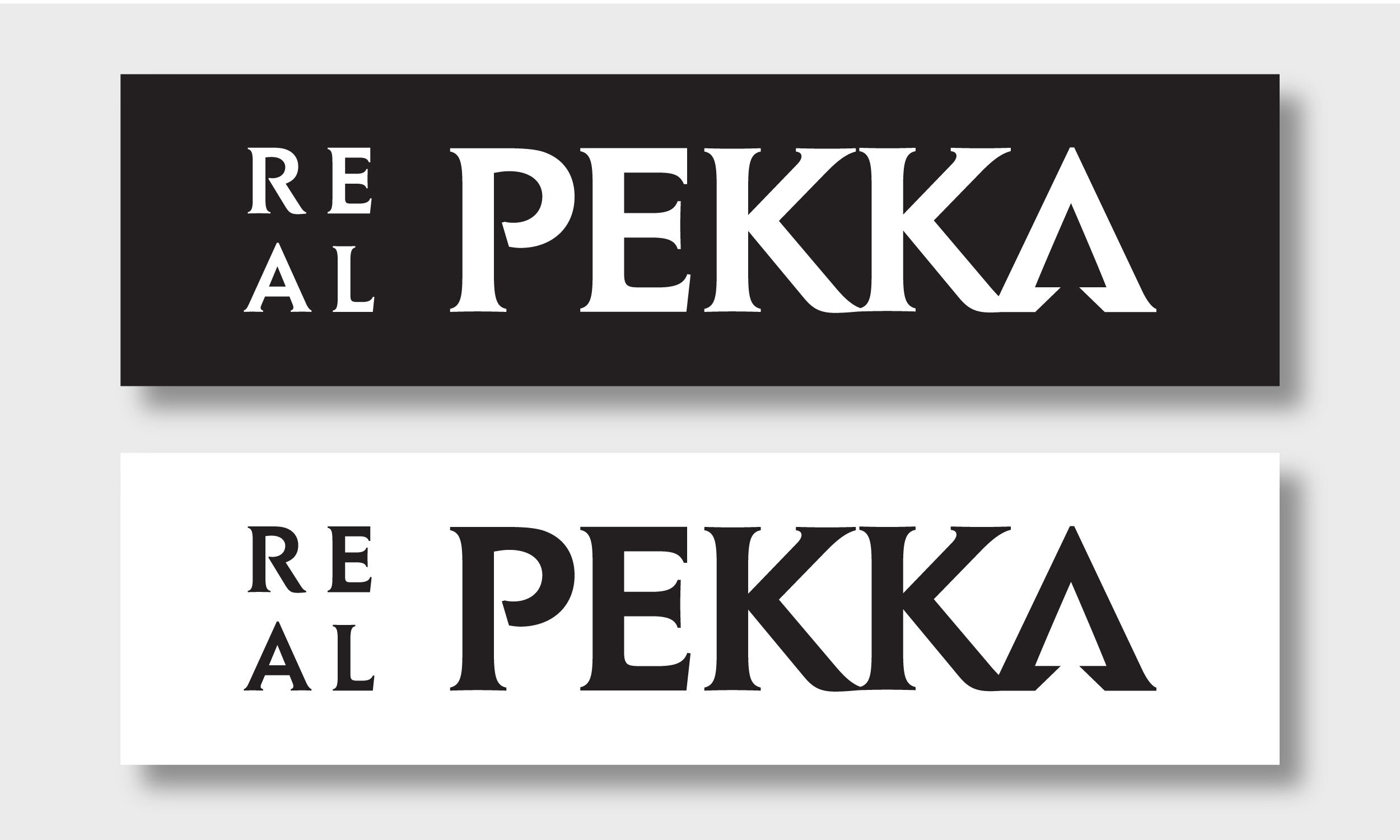 Brand Positioning
The brand positioning guide helps solidify and reinforce the core of the brand and every aspect of Realpekka. It covers operations to products, and how to connect with the customer and audience. The guideline helps create and form a singular approach and framework for the brand and team members to reference when making decisions and taking action.
Brand Guidelines
The Brand Guidelines helps organize and solidify the brand identity through pages of logo guidelines, colour palette, typography, photography, and more. The RealPekka brand guideline emphasized photography guidelines as well as social media guidelines as well to help direct and frame their brand approach. The guideline is also an extension of the brand identity and was designed with the tone and brand values in mind.
Logo Designer: Niamh Ni Bhroin
Guideline Designer & Author: Joshua Lee
Brand positioning: Meghan Conyers